Future Students
What you don't know about the trucking industry may surprise you!
Many trucking companies are trying to create a work-life balance that hasn't been present in the trucking industry.
With truck drivers hauling 70% of the nation's freight, the industry has to do a lot of work to attract the next generation of truckers who don't want to spend 240 nights away from home per year.
Commercial Driver's License (CDL) Training Options:
Drive the traditional over-the-road (OTR) or home every night
Learn with a manual or automatic transmission
Whether you want to drive locally, regionally, or across the country, Central Tech Truck Driver Training can help you get on the road to a better life.
Students have access to quality classroom instruction, Virage simulator, range and road driving, as well as, practical application of skills used in highway driving.
As a nonprofit school, you will be surprised by our low tuition cost, which includes housing during your CDL training.
Companies
Train Your Employees. Hire Our Graduates.
For more than 50 years, Central Tech has been instrumental in driving the economy by providing quality truck drivers. We pride ourselves on hiring the right people so we can train the best drivers. Our instructors, having worked in the industry, understand the importance of teaching
Proper Driving Skills
Safety
Mechanical Knowledge
Communication
Integrity
Central Tech's Truck Driver Training department offers an ELDT Class A and Class B CDL.
Class A consists of 25 training days totaling 233 hours. Students have the option of manual or automatic transmission.
The 11-day Class B course is 10 training days with one (1) test day for a total of 80 hours. Both have an 8-hour online Hazmat option.
Class A training is offered in Drumright as well as satellite partner locations across the state. Classes on the Central Tech campus start every other Monday. It's best to schedule your employees for training as early as possible. Our distinguished reputation allows us to maintain full enrollment several weeks in advance of class dates.
If you are interested in having us train your employees or hiring our graduates, please contact Nikole at 918.352.7316.
CLASS A TRAINING LOCATIONS
While our main location is in Drumright, we bring Truck Driver Training across the state of Oklahoma by partnering with other technology centers including Autry Tech, Canadian Valley, Chisholm Trail, Gordon Cooper, Green Country, High Plains, Kiamichi, Moore Norman, Northwest, Pioneer Tech, and Wes Watkins.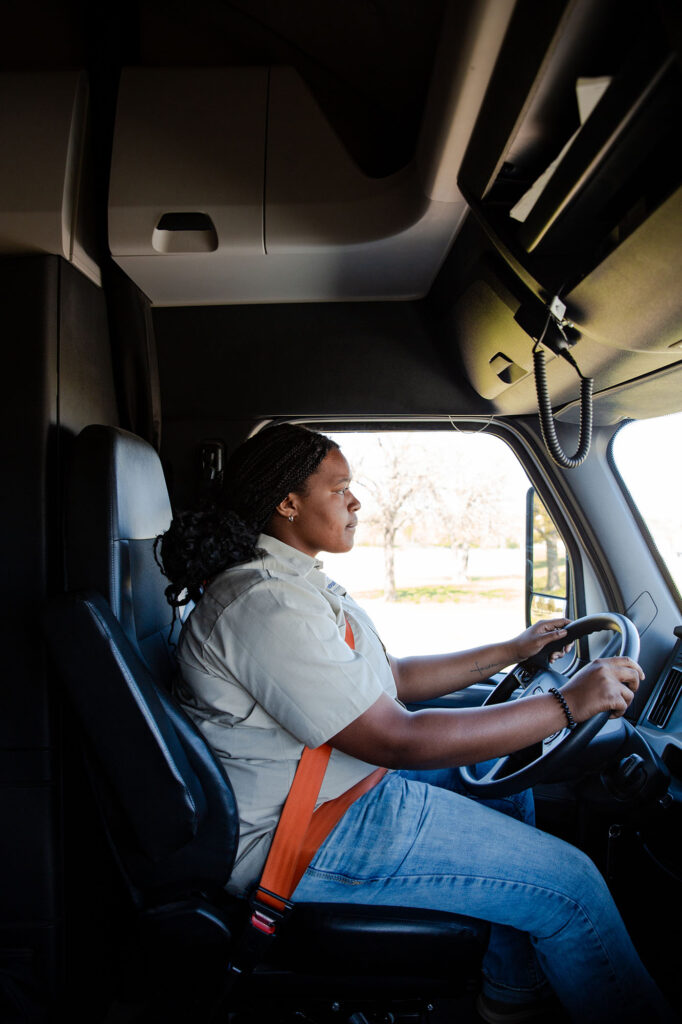 "This school is first class in every area. The best environment for learning."​
"One of the best experiences of my life. The instructors refuse to let you fail."​
"Instructors and staff have the students' best interests as their top priority."​
Choose Your ELDT Training:
Class A CDL: drive a semi-truck and tractor trailers
Class B CDL: drive a straight or dump truck
Hazmat: endorsement training
School Bus: drive or inspect a school bus