ABOUT CENTRAL TECH
Changing lives with technical education and services.
Join Central Tech. We are innovative and creative, visionary and agile, dedicated and welcoming to all people who want more out of life.
Our roots are set in a tradition of training highly-skilled technicians in high-demand occupations.
Experience Something New. With the use of hands-on learning, you will dream it, design it, and create it. Turn your passion into a plan for your future.
Join us and utilize state-of-the-art equipment and technology, as we commit to meeting your expectations for quality education.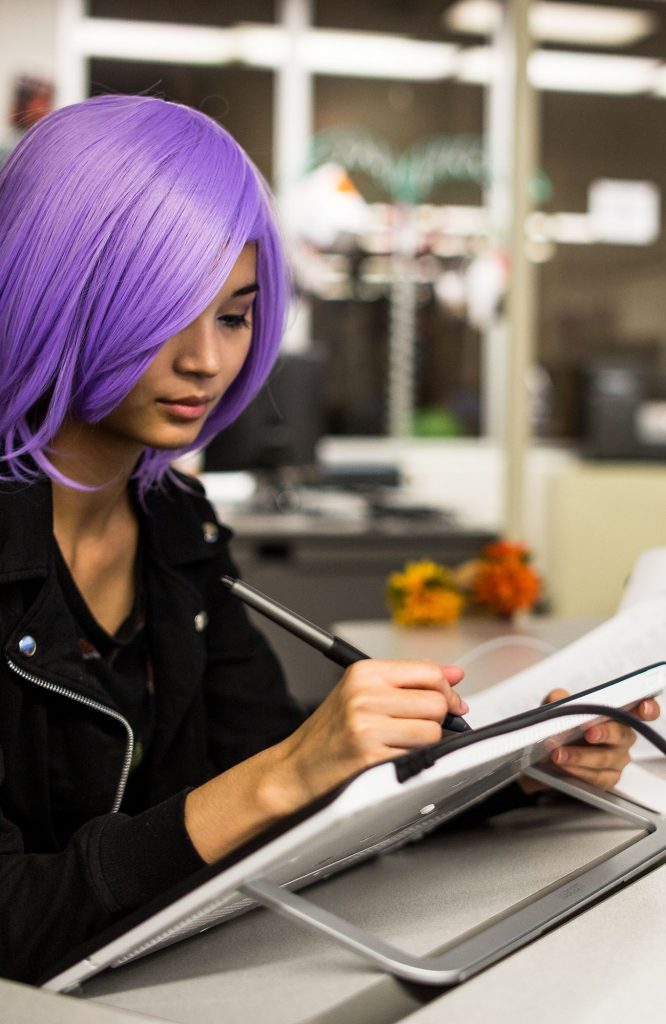 Why Central Tech

Central Tech Students
practical experience and technical skills
Read More
We attract students who desire real-world opportunities. They thrive on our hands-on learning style. They enjoy relevant curriculum they put to use at once.
Healthy competition keeps them at the top of their game. Upon entering a classroom, you feel the school pride and accomplishment. It's evident in student hands-on projects, attitudes, and high-level skill sets.
Competition isn't just in the classroom, it's in the application process. We have a student waiting list each year. With limited classroom size, it is best to enroll early.

---
Central Tech Staff
nothing teaches like experience
Read More
Quality leaders emphasize goals, direction, results, and ongoing evaluation. This encourages instructors to lead by example as they begin each day with high expectations and push students to do their best.
Respect is the alliance that bonds students and faculty. Our instructors, having worked in their industry, demonstrate a passion for their trade. It's reflected in the students as they take pride in their work and become a part of something greater than themselves. This culture doesn't happen by accident.
We pride ourselves on a student-to-faculty ratio of 18:1.
---
Central Tech Experience
Central Tech making a difference
Read More
As part of the Oklahoma CareerTech system, our 25 communities, including 18 high schools, gain strength as we prepare secondary and post-secondary students for the workforce, armed with industry-recognized credentials.
With a focus on quality instruction, enrollment, and placement, we incorporate collaboration, problem-solving, and critical thinking into the curriculum.
Lifelong learning is no longer an option in this technological world. As technology advances and occupations evolve, people must adhere to the demands of stronger and more continuous learning to stay marketable.
---
The Business Community
a healthy workforce boosts the economy
Read More
Education doesn't end upon graduation. Through close relationships with the corporate world, we provide workforce training and development. This includes, but not limited to, safety, oil/gas and pipeline, industrial maintenance, rigger/crane, and consulting solutions to more than 400 companies. Workforce training can develop stronger businesses and contribute to economic growth.
We train your workforce. We are the engine for economic growth. Together we will create a brighter tomorrow for Oklahoma.
Central Tech… it's where you belong. We invite you to become a part of our story! The Business Community – a healthy workforce boosts the economy
---
Our History
On July 20, 1967, the first meeting of the Central Oklahoma Area Vocational Technical School Board of Education was held. That board hired the first Superintendent for the new school district, John H. Hopper, on November 13, 1967.
In August 1968, citizens of the Central Vo-Tech school district approved a $935,000 bond issue for construction and equipping the original building in Drumright.
The first classes were held on the new campus on August 22, 1970. In the meantime, classes in Practical Nursing were conducted in a rented school building in Drumright.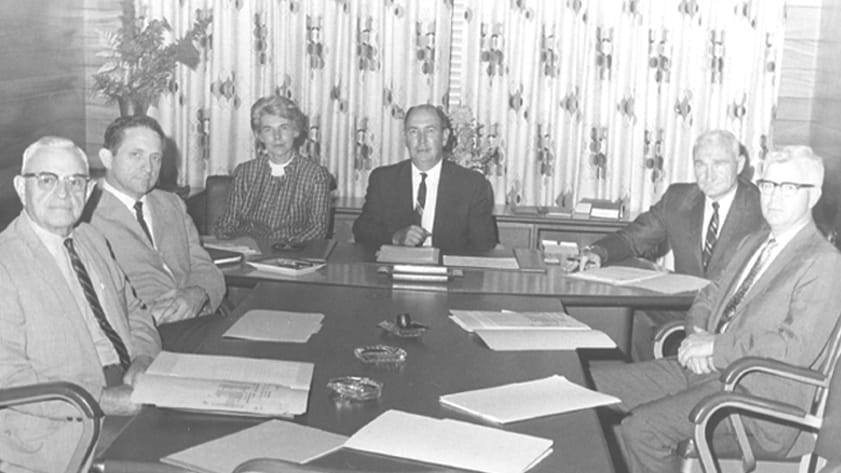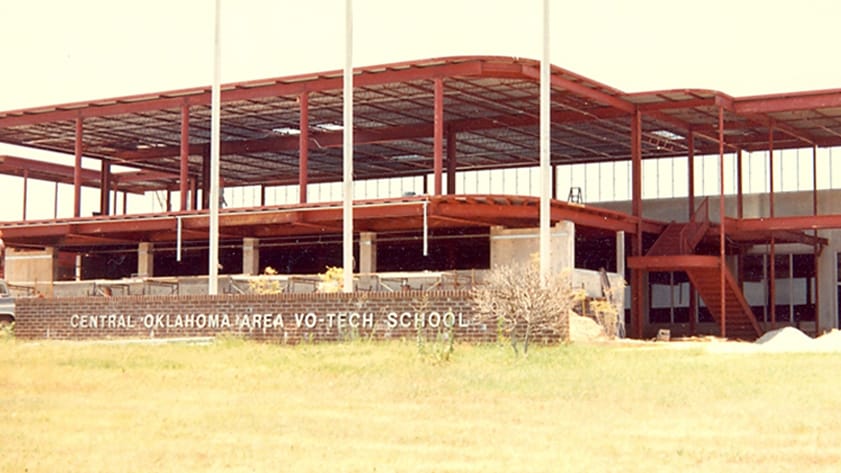 Our purpose is to elevate, educate, & empower.
The Owl
In the mid-'70s a student drew a mascot who became known as C.T. the owl. The saying "Wise is he who has a skill," became the motto that still holds true today.
Somewhere in time, the owl was lost – but in 2015, he was restored with an updated image. If you stop by any of our events, you might just get a chance to take a picture with him.
Board of Education
Unless otherwise stated, monthly board meetings are held on the 2nd Tuesday of the month at 5:00 pm in the Board Room on the Drumright campus. Exceptions include June and October meetings which are held in the BIS Board Room on the Sapulpa campus.
Meeting Dates
| | |
| --- | --- |
| January 11, 2022 | February 8, 2022 |
| March 8, 2022 | April 12, 2022 |
| May 10, 2022 | June 14, 2022 |
| July 12, 2022 | August 9, 2022 |
| September 13, 2022 | October 11, 2022 |
| November 8, 2022 | December 13, 2022 |
Board Members
Joe Naifeh | President
Dr. Richard Pitts | Vice President
Dave Roberts
Rodger Floyd
Dr. Zeddie Cantrell
Ron Dyer | Superintendent
Jill Collins | Appointed Clerk
Consumer Information
In compliance with educational regulations, Central Tech provides consumer information to its students, staff, and the community in an easily accessible environment.
At Central Tech, everyone achieves success.
Nondiscrimination Notice
Central Technology Center, in compliance with Title VI of the Civil Rights Act of 1964, Title VII and Title IX of the Education Amendments of 1974, Section 504 of the Rehabilitation Act and the American with Disabilities Act (ADA), does not discriminate on the basis of race, color, national origin, sex, disability, and age in any of its policies, practices or procedures. These equal opportunity provisions include, but are not limited to, admissions, employment, financial aid, educational services, treatments, or access to programs or activities. Students are admitted to programs based on their interests, indicators of ability to succeed in their chosen occupation, aptitude and prior performance in school and work. Other factors may be considered that affect the student's ability to fully participate or complete a program or to obtain professional credentials at the program's conclusion. Career training is organized through the National Career Clusters Framework and is offered in Architecture & Construction; Arts, Audio/Video Technology & Communications; Business, Management & Administration; Education & Training; Health Science; Human Services; Information Technology; Law, Public Safety, Corrections & Security; Manufacturing; Science, Technology, Engineering & Mathematics; and Transportation, Distribution & Logistics. Questions, complaints, or requests for additional information regarding these laws may be forwarded to:
Title VII coordinator is Kent Burris, Assistant Superintendent, 918.352.2551
Title IX coordinator for Drumright campus is Kent Burris Assistant Superintendent, 918.352.2551
Title IX coordinator for Sapulpa campus is Kim Howard, Sapulpa Campus Director, 918.224.9300
Section 504 coordinator for Drumright campus is LaDonna Gear, Campus Director, 918.352.2551
Section 504 coordinator for Sapulpa campus is Kim Howard, Sapulpa Campus Director, 918.224.9300
ADA coordinator is Kent Burris, Assistant Superintendent, 918.352.2551
Compliance coordinator is Kent Burris, Assistant Superintendent, 918.352.2551