EXPECT HIGH PERFORMANCE!
Through hands-on experience, learn how to diagnose, repair, and service Honda, Kawasaki, KTM, Yamaha, Suzuki, Harley Davidson, Polaris, and more.
This class functions like a professional shop, taking on outside projects, as well as working on shop bikes.
MOTORCYCLE & POWERSPORTS TECHNICIAN
You will learn skills needed to prepare for a career in the Motorcycle, Powersports and Power Equipment industries. Training includes:
Shop Administrative Functions
Preventative Maintenance
Fuel Systems
Electrical Systems
Engine Overhaul
Wheels
Tires
Brake Systems
Suspension Systems
Drivetrain Systems
Power Equipment Operation Systems
Electrical Systems
Maintenance
Successful students will be prepared to obtain and maintain a high-paying, rewarding career as a technician or parts associate with these skills.
Areas of Study
Motorcycle Technician Personal, Shop, Administrative
Motorcycle Preventative Maintenance
Motorcycle Engine Fuel Systems Maintenance
Motorcycle Electronic/Electrical Systems Maintenance
Motorcycle Wheel, Tire, & Brake System Service
Motorcycle Engine Overhaul
Motorcycle Suspension Components Service
Motorcycle Drivetrain Service
Power Equipment Maintenance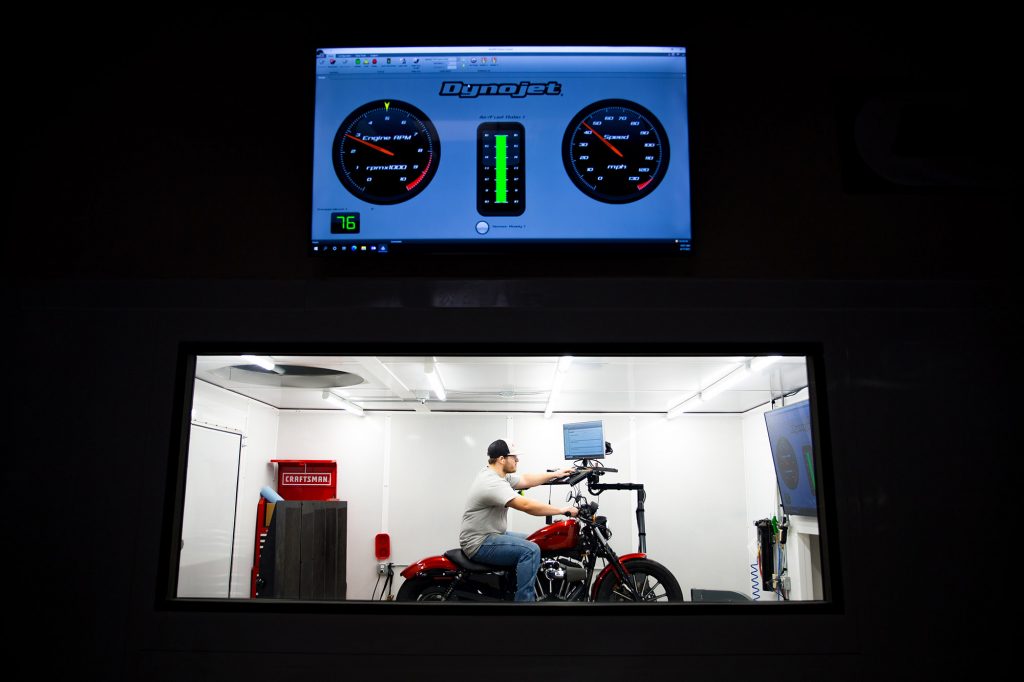 "Central Tech taught me how to be a good worker and how to get a job done properly."
"The future of our industry is gravitating toward tech schools. We have hired several graduates from Central Tech, and support for tech schools is extremely important."