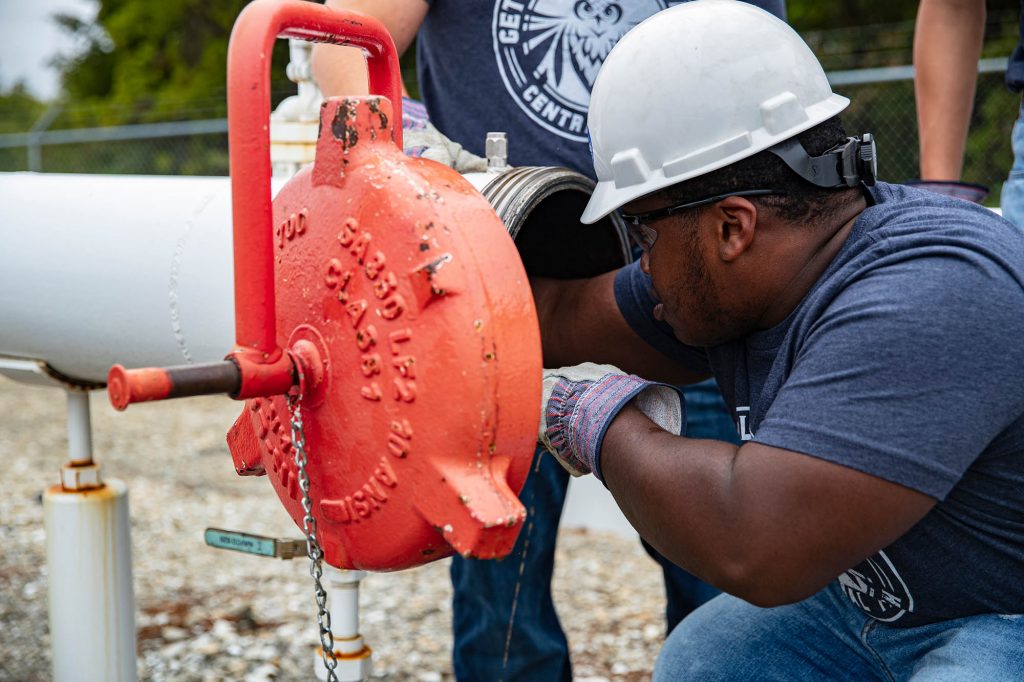 We appreciate that students learn how to solve real world problems using hands-on training.

TIM FURR, ENDURO PIPELINE SERVICES
PIPELINE TECHNOLOGY
This program is designed to give you the essential knowledge and skills for jobs in the Pipeline Corrosion and Pipeline Operations industry. A large amount of the training will concentrate on hands-on activities. You will learn about:
Cathodic Protection Installations, Repair, Maintenance, & Measurement
Excavation
Valve Inspection
Pipeline Communications
Locating
SCADA
Pipeline Safety
You will train on an outdoor pipeline trainer.
POTENTIAL CAREER PATH:
Source: Zippia.com
AREAS OF STUDY:
Core Curriculum, Hand Tools, Drawings & Safety
Tools, Meters & Test Equipment
Introduction to Pipeline Measurement & Maintenance
Pipeline Tests & Repairs
Pipeline Electrical & Instrumentation
Pipeline Inspection
Pipeline Coatings & Inspection
Pipeline Communication & Operations
Pipeline Equipment & Maintenance
Abnormal Operating Conditions/Quality Control
Valve & Coating Inspection/Readers
POTENTIAL CAREER PATH:
Source: Zippia.com