Become aN or tech in 10 months
Change your life by earning great pay and benefits!
Surgical Technologists, also referred to as OR techs, have the knowledge and skills needed to function as a member of the surgical team, delivering patient care and assuming appropriate responsibilities before, during, and after surgery.
Instruction is provided in principles of aseptic techniques, patient care, supplies and equipment, basic sciences and professional preparation.
In the operating room (OR) surgical techs prepare patients for surgery, set up surgical instruments/equipment, pass sterile supplies/instruments to surgeons, and ensure the integrity of the sterile field throughout the procedure.
Outside the OR you may manage central supply departments, evaluate products, or go into medical sales.
All applicants are required to attend Behind Surgery Doors, an information session with the instructor, in the Surgical Technology Classroom.
Surg Tech schools have a competitive admission process. Taking Medical Terminology will add points to your applications and increase your overall score.
"My time at Central Tech was essential to my career path. I graduated from the Surgical Technology class in June of 2018 and further realized that medicine was the career for me. After gaining experience as a surgical technologist at

Stillwater Medical Center

, I decided to pursue medical school. I then began to pursue a bachelor's degree in biomedical sciences at the

University of Central Oklahoma

while continuing to put my surgical technologist skills to work. The program at Central Tech gave me the skills I needed to continue to provide for myself and my family while I pursue my dream of becoming a doctor."
Information Packet
Our Information Packet takes you through the application step-by-step and includes a checklist of required documentation.
"My time at Central Tech is something I will never forget or take for granted. The knowledge and experience I gained studying anatomy, physiology, medical terms, microbiology, and surgical technique set me up for my future. The wisdom, experience, and abilities you gain are useful and important for life itself!"
SURGICAL TECHNICIAN
PATHWAY
Areas of Study
Orientation to Surgical Technology
Introduction to Surgical Technology
Basic Sciences for Surgical Technology
Aseptic Technique & Skills
Surgical Patient Care & Skills
Supplies/Equipment & Skills
Surgical Technology Clinical Practicum
Surgical Pharmacology
Surgical Procedures
Surgical Technology Clinical Practicum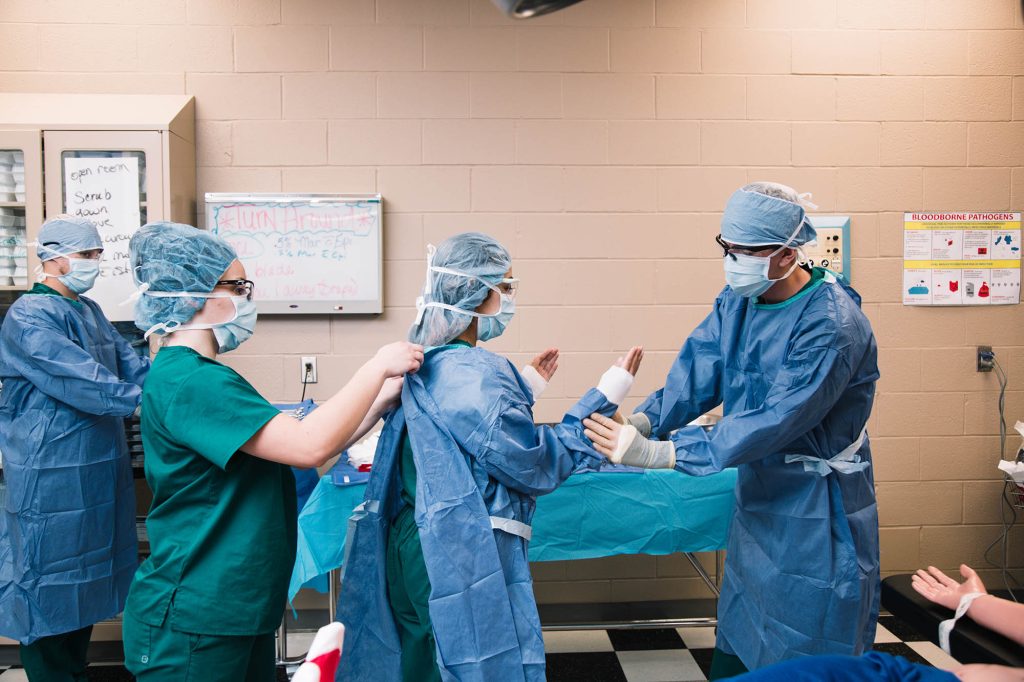 Potential Career Path
Source: Zippia.com
"I will not allow students from other programs in our department. It's just not worth the stress when the Central Tech students are so much better prepared."
"Surg Tech was an amazing class with an amazing teacher that made sure I was on the right path for a great career."
Joint Preceptorship
Central Technology Center (CT) and Stillwater Medical Center (SMC) are piloting a joint preceptorship program for Surgical Technology. Each week a SMC preceptor comes to CT and trains Surg Tech students in their classroom setting. This great partnership between the school and the hospital allows Surg Tech students to learn from industry technicians before clinical training. Administrators from both programs collaborate on training styles and skills needed before joining the workforce. In the end, SMC hires CT graduates prepared for the workforce – just as SMC sees fit.
Vaccinations
Although Central Tech does not mandate students receive the Covid vaccine, area hospitals where students must complete clinical hours to successfully graduate and sit for the Technician in Surgery Certified (TS-C) do require the vaccine. Without completed vaccination records, graduates are unable to obtain employment in this field.
MORE INFORMATION
AVAILABLE CERTIFICATIONS/LICENSE
May require additional fees.
Read More
Technician in Surgery Certified (TS-C) – NCCT

Upon successful completion of the class, students are qualified to take the national credentialing exam, Technician in Surgery Certified (TS-C) – offered through the National Center for Competency Testing (NCCT).
Before sitting for the TS-C exam, students will take the ODCTE Competency Exam for Surgical Technologist. This exam identifies the knowledge and abilities needed to master the occupation. It is a great tool in preparing the student for the national certification.
---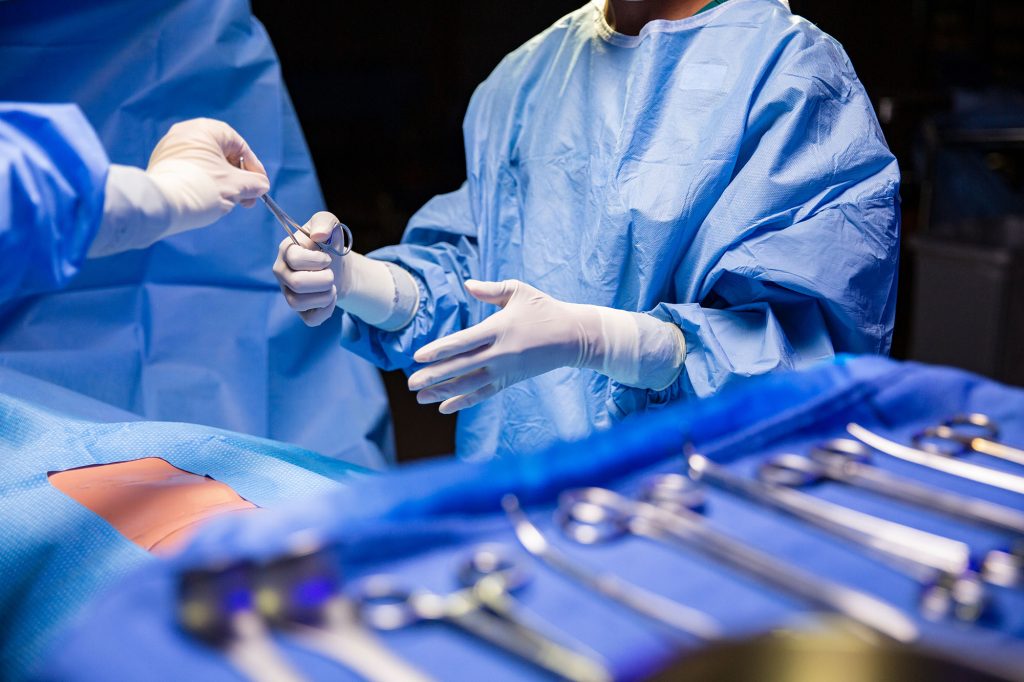 Questions?
Fill out the following form and we will contact you.